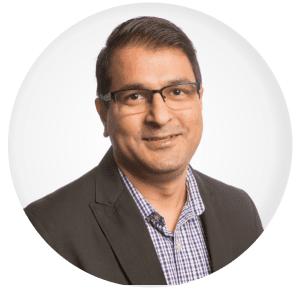 Vikas Mehrotra
Founder & CEO
Vikas is a highly experienced professional with more than 25 years of expertise in successfully delivering intricate projects, particularly those involving data-driven insights. Through his company Virtue Analytics, he has been using data analytics and technology to address complex issues. Add Add he has been a guest speaker at universities and colleges. Vikas is focused on solving the education equation using technology and analytics. He believes in driving innovation will bring ....results to student financial success. Vikas has masters in engineering from MIT. He is a mechanical/ industrial engineer by training and a senior consulting leader, man senior consulting leader, managing and delivering complex business analytics projects. He is the Founder and CEO of Virtue Analytics and with over 25 years of experience in business leadership, research, and analytics, he has an unwavering focus on solving the education equation.
Dr. Kamlesh Kumar
Chief Analytics Officer
Kamlesh Kumar is an expert in machine learning and statistical modeling. He is passionate about leveraging the power of data, building insights, and empowering decision-makers from diverse verticals (such as retail, consumer packaged goods (CPG), supply chain, healthcare, and health informatics) in contemplating informed decisions. He is an expert in leveraging the interpretability of statistical models together with the predictive power of machine learning models. Kamlesh holds a Ph.D. degree in finance from Durham University, an MPhil degree in Economics from the University of Tilburg, a master's degree in quantitative economics from the University of Paris1, and a bachelor's degree in mathematics from the Indian Statistical Institute, Bangalore. He regularly publishes in peer-reviewed statistical and finance journals.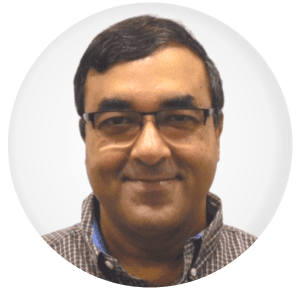 Dr. Sharat Batra
AVP, Machine Learning Practices
Sharat leads the technology and manufacturing business practice at Virtue Analytics. He is also the founder of Coherent Quantum Incorporated. Sharat provided technical leadership as a manager at Seagate Research and a technical director and technologist for Western Digital corporation for magnetic sensors and recording technologies currently deployed in the hard disk drives (HDD) and solid-state disk drives (SSD). Sharat architected many innovative machine learning algorithms for test time reduction and yield improvement resulting in over $30M savings in NAND testing and manufacturing. Other projects included predictive health and maintenance for the drives in the datacenters and digital twins in the factory. Innovation comes from finding the needle in the haystack of the data. With our experience in the high technology and manufacturing industry and a dedicated data science team, we offer end-to-end data analytic services in all technology and manufacturing disciplines. We will partner in every step of the digital journey to identify failure modes, improve yield, efficiency, and processes with the end goal to deliver business value to you in ML, IOT, AI, edge, and quantum computing.

Sharat has a PhD in Physics from Ohio State University and an MS in Technology management from RPI with over 50 patents and 42 journal articles. He is also an adjunct professor in the department of electrical and computer engineering at the University of Minnesota.